Smarter shipping with an intelligent product inventory
Our commodity templates simplify and speed up your manual shipment creation, but they are also intelligent enough to complement incoming order imports with product declarations, translations for international shipping, dimensions and weights to use with our
Automating packing calculations
.
What is a commodity template?
Use our commodity templates to speed up your shipment entry and avoid the risk of typos in your declarations. You can also set a common commodity template as the default content on the search page, so that you always have content specified for your shipping bookings.
You intelligent product inventory
Fraktjakts can create a complete product inventory of templates from your past shipments. You can utilize these to speed up your input on search, but also to complete incoming integrations with missing information.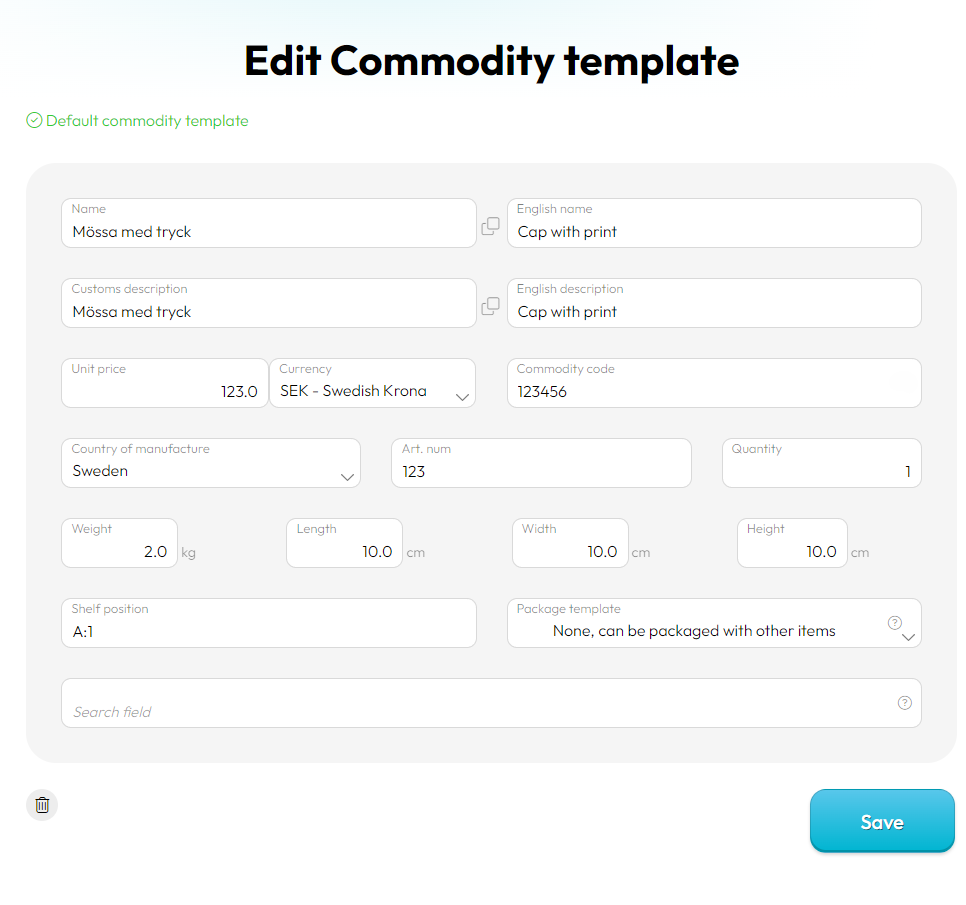 Automatic content completion
Integrations have access to a setting to automatically complete contents.
Activate to automatically complete incoming order imports with missing content information such as dimensions, weights, value, currency, country of origin, item codes, descriptions and translations from your commodity templates.
Matching commodity template is searched primarily by article number (SKU) and secondarily by the commodity name if no matching can be done with article number. Lastly there is also an attempt to match commodities with the saved search field.
In the event of a hit, missing information from the commodity template is supplemented. Names and descriptions are overwritten even if they already exist, so that you can more easily replace the product description with a more adapted customs description.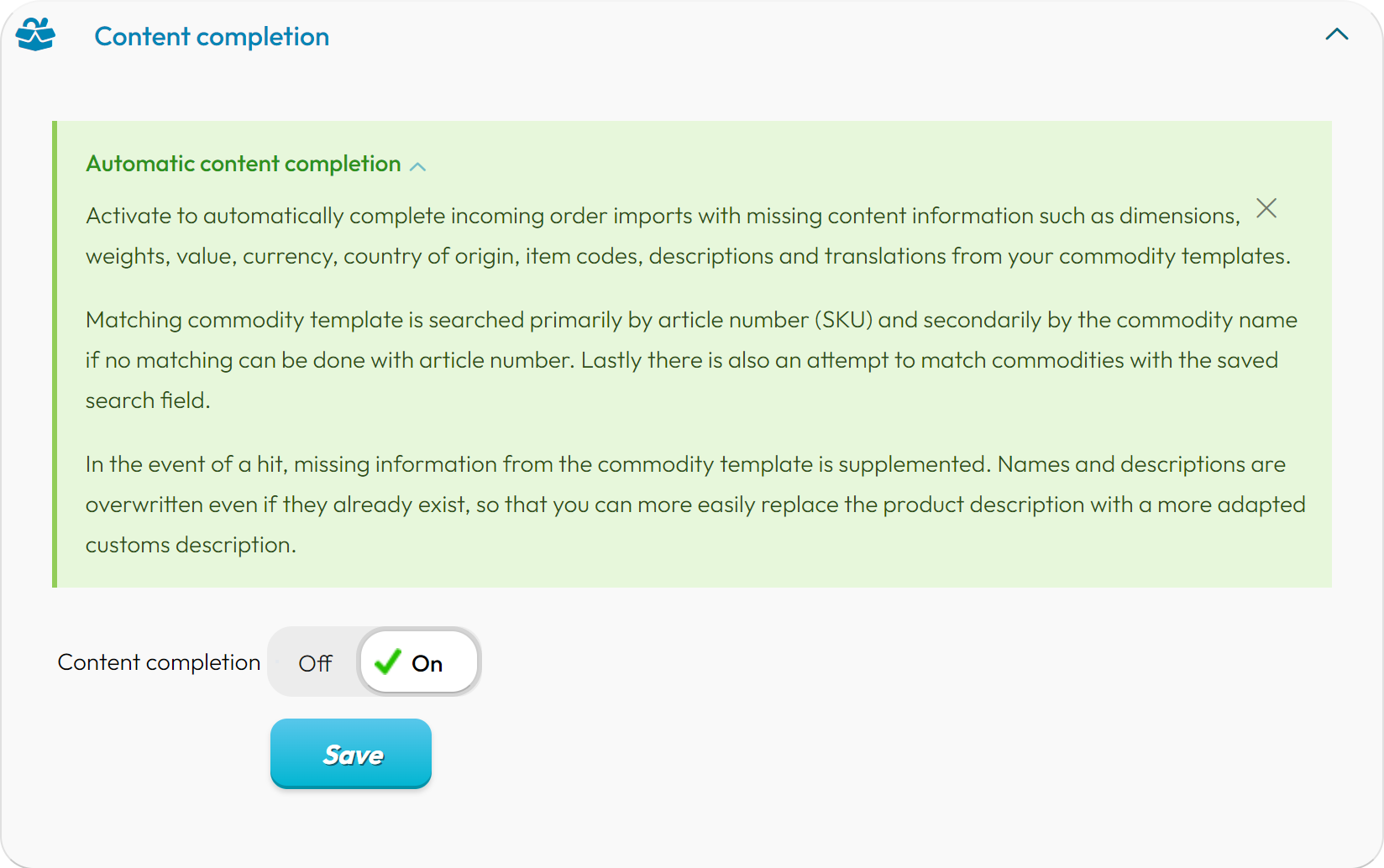 Don't hesitate to Contact us if you have any questions and we will help you
Goodbye boredom and inefficiency
Get rid of boring and tedious shipping management and let shipping become fun again with Fraktjakt automation.