Every shipping document direct to your printer
We create all the shipping documents required in the format that you need directly to your printer.
Customized to your requirements
Fraktjakt supports a wide variety of print formats, where each document and label are customized to adapt to the current format.
A4 paper

Print on standard A4 paper.

Labels 104 x 268 mm on A4

Shipping labels in STE format 104 x 268 mm, with a receipt part, on A4 for printing on a regular A4 printer.

Labels 105 x 251 mm

Labels in format 105 x 251 mm for dedicated label printers.

Labels 105 x 220 mm

Labels in format 105 x 220 mm for dedicated label printers.
More than just labels and waybills
Unlike simpler TMS that only create shipping labels and waybills, Fraktjakt also helps with shipping manifests, packing slips and even fills in your customs documents for Proforma Invoices, Commercial Invoices automatically.
Fraktjakt creates Customs documents for shipments from you.
If you create your own customs documents, such as commercial invoice, then you can choose to not allow Fraktjakt to create them.
Commercial invoice is used to describe goods that is exported for sale and it is an important part of the clearance process used by customs officials to classify merchandise so that duties & taxes can be correctly assessed.
Proforma invoice is used instead of a commercial invoice if the importer has not bought the goods. Thus, if the goods are not for sale, such as for gifts, samples, returns and repairs.
Proforma Invoice normally is not a requirement in the EU customs union
Master documents for easier handling
Fraktjakt also creates master documents containing the orders all shipping documents, for easier and faster handling of your prints.
Even faster with automated printing
Let Fraktjakt send all your shipping labels and other shipping documents automatically to your printer servers and avoid the unecessary hassle of manually having to print out the documents. Easier, faster and more efficient with our automation!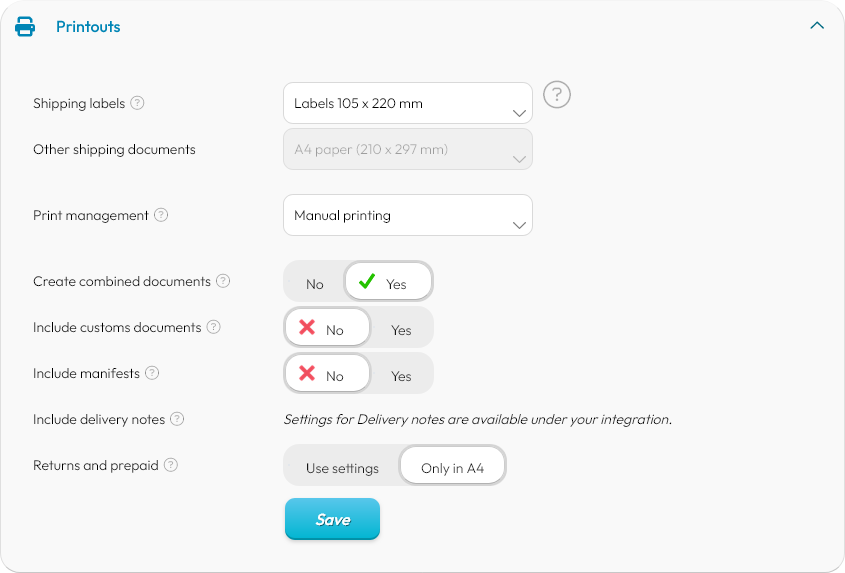 Goodbye boredom and inefficiency
Get rid of boring and tedious shipping management and let shipping become fun again with Fraktjakt automation.