Expand your selection of shipping services
No carrier is best at all, so we are also sure that the transport needs of the future will require several different transporters and freight services in order to meet a company's entire transport needs.
With Fraktjakt you do not lock yourself up to a few freight providers, instead, you get access to all our integrated shipping services without extra cost.
Faster and more efficient with automated shipping selection
Fraktjakt automates your shipping on many levels, to make your shipping faster and a more pleasant experience.
Besides automating your address and goods input with our Integrations and automatic Packing calculations, you can also automate the selection of a preferred shipping product, so that your integrated shipments end up directly in your cart.
Your choices, but faster
Speed up your shipment creation by selecting shipping service automatically for incoming shipping integrations so that they wind up as complete shipments directly in your cart.
What shipping services is selectable for your webshop can be managed from the page Shipping products. Where you also can modify how the shipping costs are displayed for your customers in any possible cart integrations for customer controlled shipping.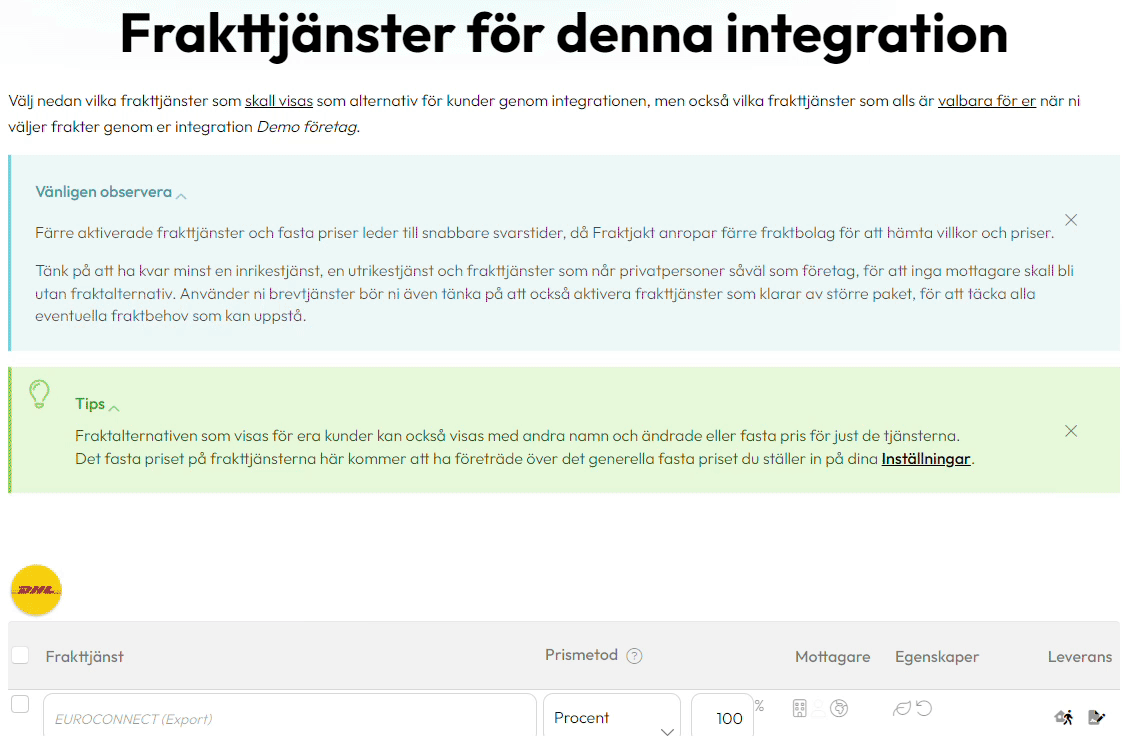 Automation even for manual input
Through the search page's "Select automatically" button, you can let Fraktjakt make automatic shipping selections even when you manually enter and book your shipping by hand.
Together with our searchable address register, content templates and package templates, this saves a huge amount of time and simplifies even on the occasion when you want to book shipping by hand.
Goodbye boredom and inefficiency
Get rid of boring and tedious shipping management and let shipping become fun again with Fraktjakt automation.