Reach your customers with custom notifications
Today it is mostly the carriers who market themselves through notification mails and their tracking pages.
We think that you as an retailer should also be able to do so too!
Requested by your customers
Did you know
that 90% of consumers e-shopping today want to be able to follow the package.
Did you also know that emails with package tracking has a much higher reading rate than regular newsletters and advertisements where 80% are thrown away immediately.
Did you also know that an e-commerce customer often tracks his package several times during the trip.
In other words, you have all these opportunities to reach out with your message and your brand through your own shipping notifications and Custom track and trace.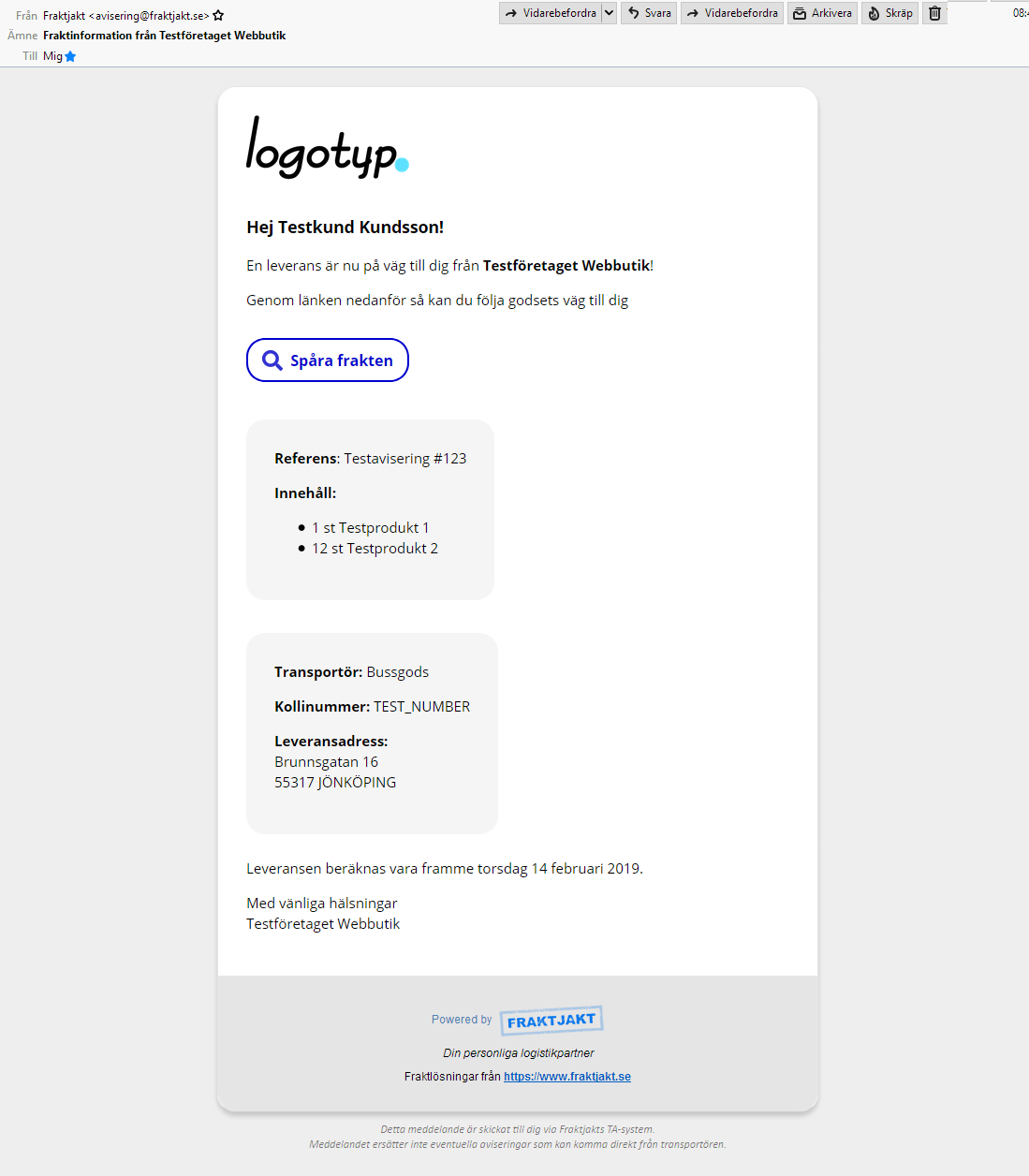 Get read with each notification
This will give you another way to communicate both your brand and offers to your customers.
There are great opportunities for you who book your shipping through Fraktjakt to send information to your customers through mail notification. You can also link your own logo in the mail and more.
You decide yourself what your customer notifications should contain. The notifications can include everything from package contents, pickup tasks and Track & Trace to special offers, courses and competitions.
In other words, you have control over the messages you send, where you get the opportunity to alert your customers about, for example, promotional offers.
More personal at the click of a button!
It's super simple to customize your own shipment notifications.
By the click of a button you can have personal greetings and a marketing message about your company!