The more the merrier
Instead of charging per user, we encourage you to make it easier for your employees and your organization. With Fraktjakt you get a powerful multi-user system in the bargain.

Prepared for growing companies
Add multiple users and administrators to your businesses without hindrance. Just like
Fraktjakt's TMS system
, all user accounts are also free.
Each employee can have their own account, so you can more easily see who is doing what.
In most companies it is important to be able to see who handled a freight to a customer and who bought what. In Fraktjakt you can.
Våra olika kontotyper
Våra kontotyper är indelade i användarkonton, företagskonton, integrationer och avdelningar.
Användarkonton
Användarkontot är det ni loggar in med och som avgör vem ni är personligen. Med det kan ni köpa frakt som privatperson. Användarkonton kan skapa nya företag och kopplas till våra övriga kontotyper, så att de blir administratörer och ansvarar för ett företag, dess integrationer eller avdelningar.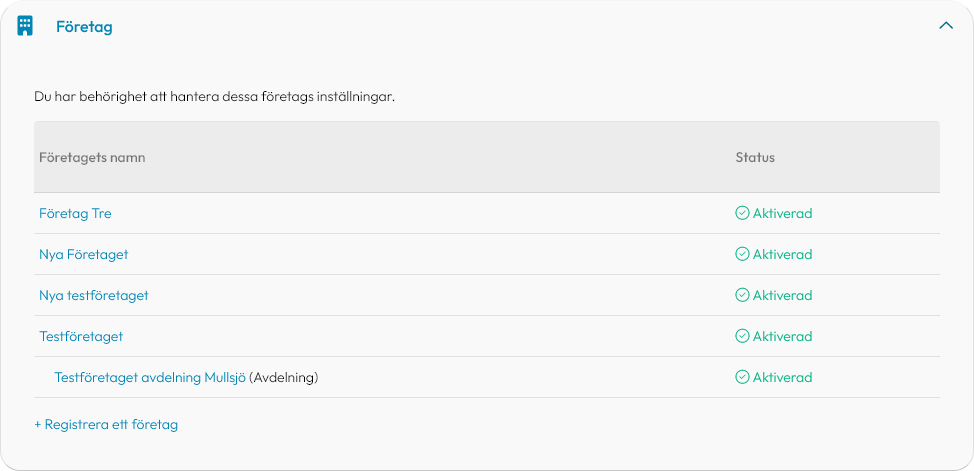 Företagskonton
Företagskonton behövs för att köpa företagstjänster som företagsfrakt, fraktavtal och Fraktjakt+. Ett företagskonto har alltid ett eller flera användarkonton kopplade till sig. Ett företag kan skapa nya integrationer och avdelningar som kopplas till företaget.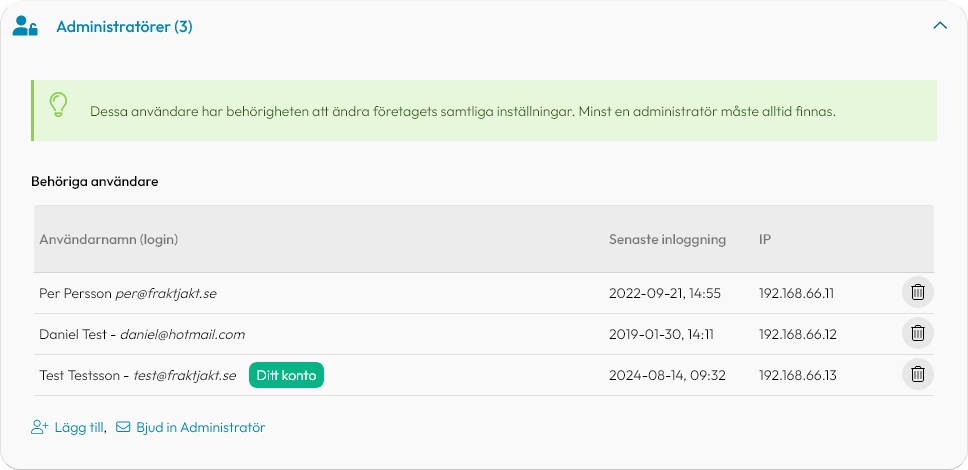 Integrationer
Integrationer behövs för att skapa en orderkoppling eller annan integrering med ett externt affärssystem eller webbutik. Med integrationen kan ni automatiskt föra över orderuppgifter som adresser, kontaktuppgifter, innehåll och värde för att snabbt och enkelt skapa nya frakter automatiskt. Varje integration är kopplad till ett företagskonto med ett eller flera användarkonton som administratörer och ett användarkonto som är förvalt om funktioner som autoinloggning används.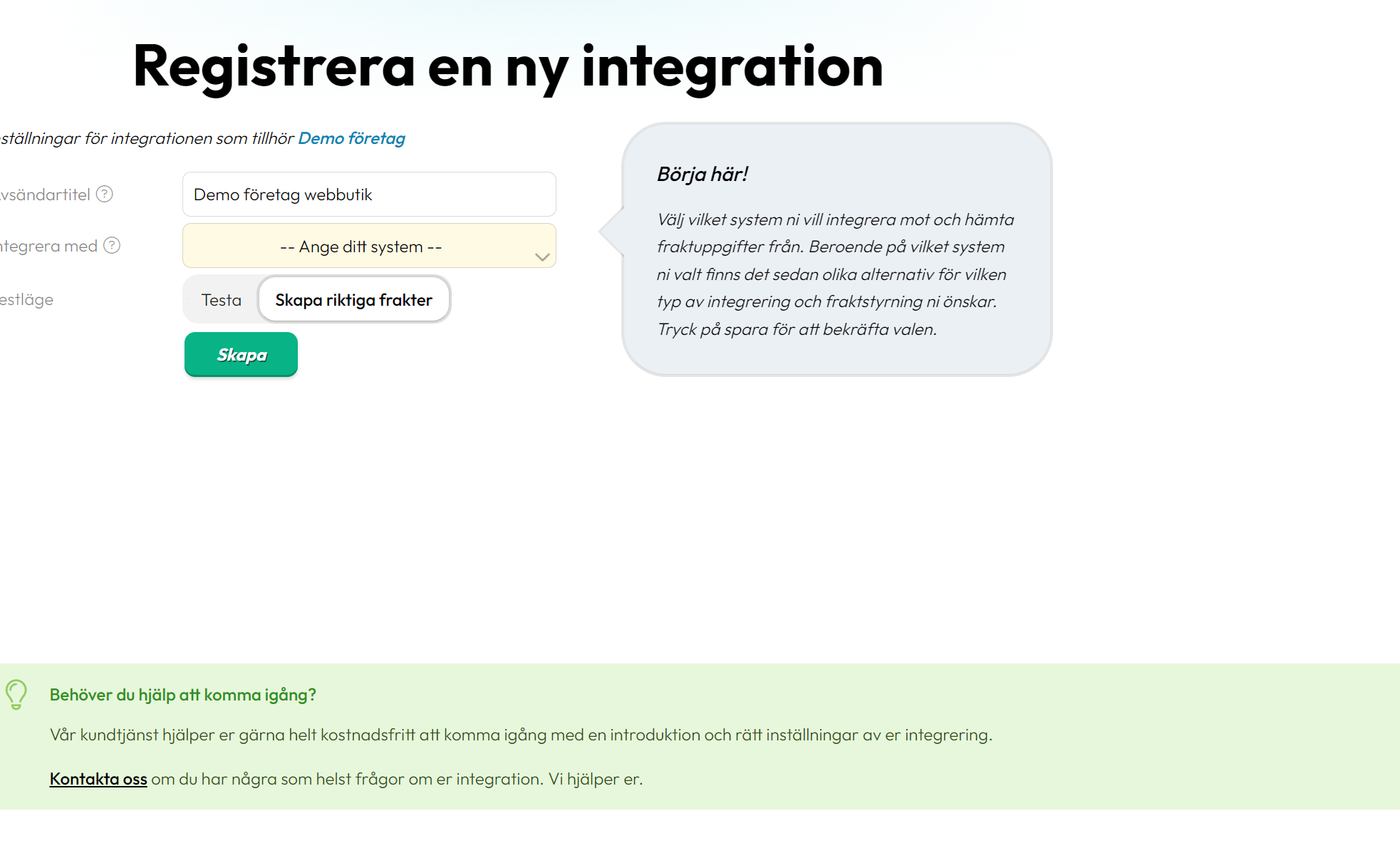 Avdelningar
Avdelningar är till för att skapa underavdelningar till ett befintligt företag, där både avdelningarna och företaget delar samma organisationsnummer. Varje avdelning fungerar på alla andra sätt som ett fristående företag med möjlighet till egna inställningar, adresser, fraktavtal, användare och så vidare.