Faster and more efficient with smarter package templates
Package templates facilitate your everyday freight work by saving and reusing all your different package dimensions.
Fraktjakt smart package templates will not only streamline your manual packing but also our Automating packing calculations from incoming shipping integrations.
What is a package template?
Use package templates to save time by reusing the dimensions of your most common package dimensions. The package templates are available as a quick selection when booking a shipment. They can can also be used in any integrations and order connections for automating package selections.

Get started with our start templates
New users are assigned a number of already made templates with the most common package dimensions, so that you can get started quickly and easily. If you spend a few minutes going over your packaging inventory and enter the packages dimensions as package templates, it is well-invested time that you quickly get back when booking upcoming shipments.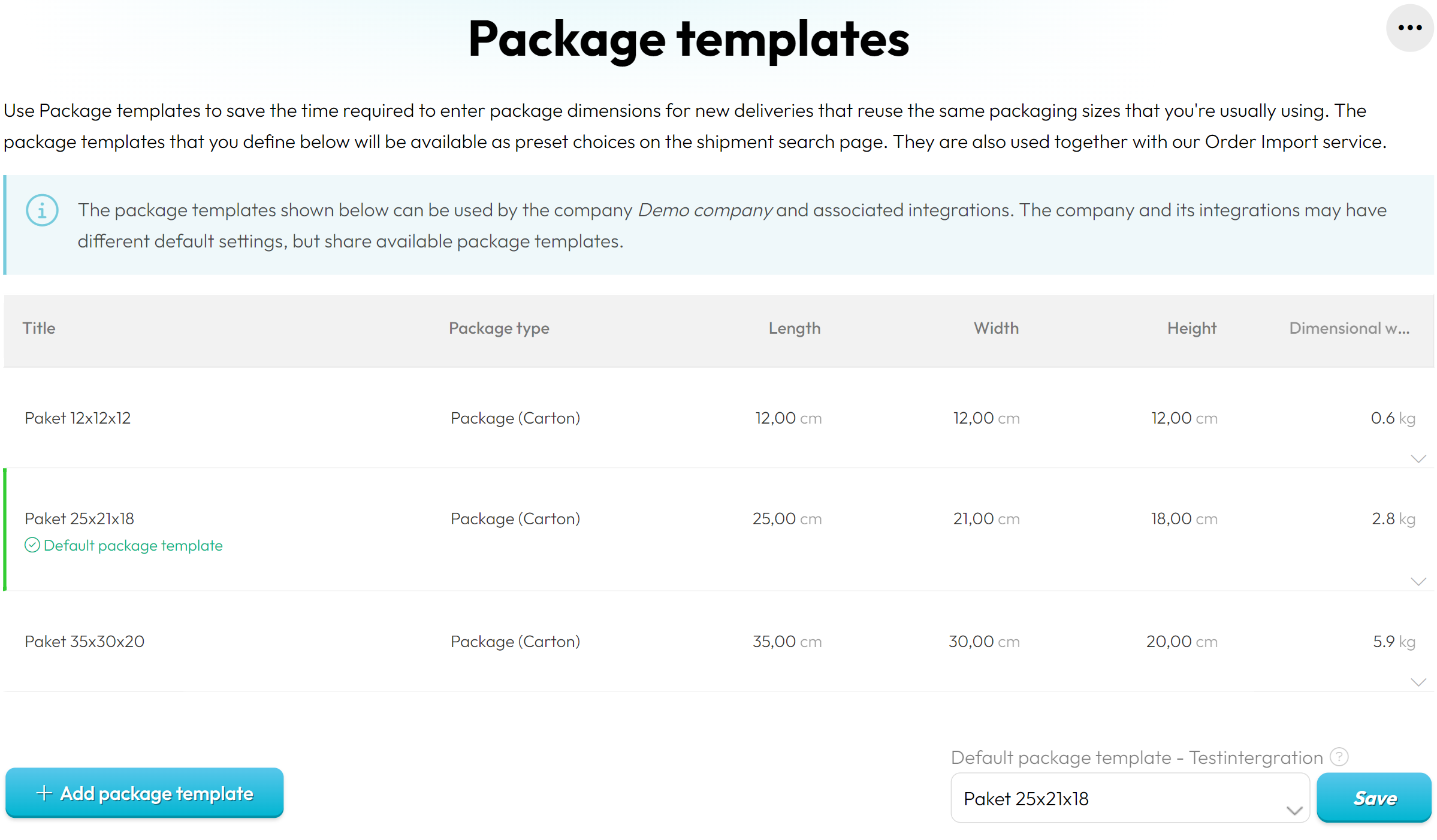 Automate more with smarter package templates
Fraktjakt's smart package templates are more than just a series of measurements of your packages. For incoming shipping integrations, more advanced features are possible with the package templates, such as the packaging weight, thickness and padding to calculate correct inner dimensions, any standard weight and maximum weight capacity.

Automatic stock keeping
Fraktjakt automatically keeps track of your current stock of packaging. The stock balance is decreased for each purchased shipment, warns when the stock runs low and disables the package templates when you have run out of packaging.
Safer and more efficient stock management!
Don't hesitate to Contact us if you have any questions and we will help you
Goodbye boredom and inefficiency
Get rid of boring and tedious shipping management and let shipping become fun again with Fraktjakt automation.