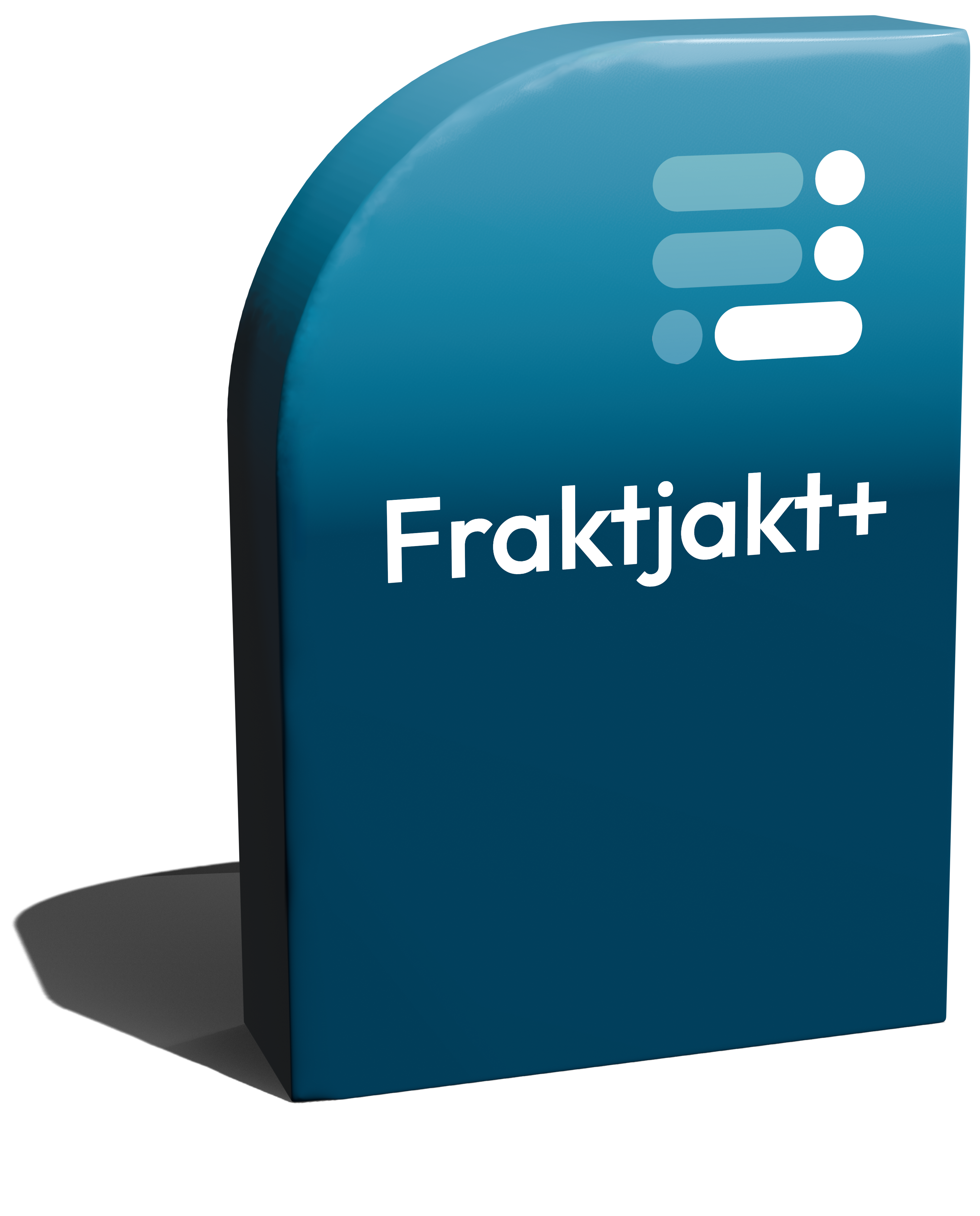 Fraktjakt+
A premium membership with extra favorable shipping discounts, branded track&trace, custom notifications and other exclusive benefits.

The service is valid for one year from the day you purchase the subscription and it is paid annually. Fraktjakt+ can only be subscribed to by companies.
* Please note that prices exclude VAT and that suscriptions are purchased annually.
In order to take advantage of the benefits, you must be logged in at the time of purchase as the discount is deducted automatically in the search result. In other words, as a Fraktjakt+ customer, you will receive additional discounts on our shipping rates.
Service
Fraktjakt
Fraktjakt+
Estimate cost and book shipments online
Low shipping costs

Fraktjakt can help you save up to 50% on domestic shipping and up to 70% on international shipping. This is possible thanks to our volume-based contract prices with the shipping companies.

Additional 15-30% discounts
Price example

(Domestic freight 1-3kg, company to private person)

We always show shipping prices *all-in, which means that both pick-up and fuel charges are included in the price unlike many others, why we here show the base price as a comparison price.

Base price: SEK 63


All-in*: SEK 76

Base price: SEK 49


All-in*: SEK 59

Smart notifications
Custom notifications

Fraktjakt sends smart mail notifications that inform your customers about the freight. These can Fraktjakt+ Customers adapt to more personal letters to their recipients.

Return shipment
Custom return shipment

Support for easy handling of return shipping to your customers. Fraktjakt+ Customers can customize layout and text on the pages where your customers handle the return shipping.

Combined Track & Trace
Personal tracking pages

Fraktjakt has an eagle eye on and tracks all shipments with a gorgeous mobile friendly interface and combined layout for all shipping companies. This can be customized further to fully personal tracking pages with your own logo, text, colors and layout for your recipients.

Integrate with Fraktjakt
Easy order import

Fraktjakt has an open API, where you can integrate free of charge to automate your shipments directly from your own site or business system.
The easiest and quickest way to connect your webshop or business system with Fraktjakt is through our Easy Order Import.

Automatic address register

Automatic address list with your 50 previous recipients or filtered by those that corespond to the current postal code.

Searchable address book

The address book includes complete searchable statistics of the amount and what shipments have been sent to each contact.

Shipment statistics

The address book includes complete searchable statistics of the amount and what shipments have been sent to each contact.

Consolidated Invoice
Payment terms

Daily Invoice, Weekly Invoice or Monthly Invoice.

15 days
30 days
Email support
Live chat support
Phone support