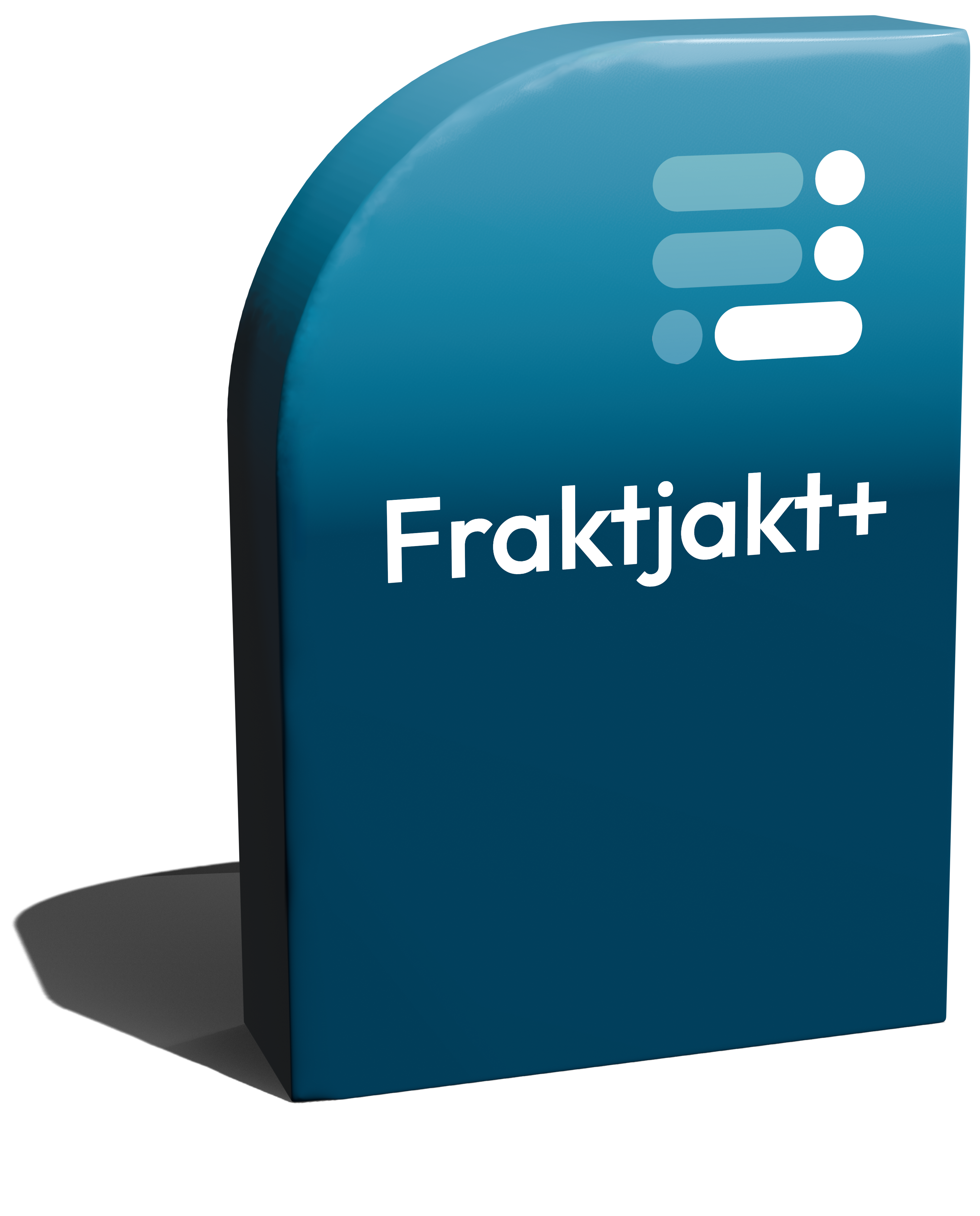 Fraktjakt+
A premium membership with extra favorable shipping discounts, priority support and other exclusive benefits. Fraktjakt+ can only be signed by companies. Validity 1 year.
* Please note that prices exclude VAT.
Service
Fraktjakt
Plus
Estimate cost and book shipments online
Low shipping costs
Fraktjakt can help you save up to 50% on domestic shipping and up to 70% on international shipping. This is possible thanks to our volume-based contract prices with the shipping companies.
Additional 15-30% discounts
Som Fraktjakt+ kund får du ännu lägre fraktpriser med vår Fraktjakt+ rabatt.
Price example

(Inrikesfrakt 1-3kg, företag till privatperson)

Baspris: SEK 63

All-in*: SEK 76

Baspris: SEK 49

All-in*: SEK 59

Vi visar alltid fraktpriserna *all-in, vilket betyder att både upphämtning och bränsleavgifter är inkluderade i priset.

Till skillnad mot många andra, varför vi här visar baspriset som jämförelsepris.

Smart notifications
Custom notifications
Fraktjakt skickar smarta mailaviseringar som informerar era kunder om frakten. Dessa kan Fraktjakt+kunder anpassa till mer personliga brev till sina mottagare.
Return shipment
Custom return shipment
Stöd för smidig returfraktshantering åt era kunder. Fraktjakt+kunder kan anpassa layout och text på sidorna där era kunder hanterar returfrakten.
Combined Track & Trace
Personal tracking pages
Fraktjakt has an eagle eye and tracks all shipping with a gorgeous mobile responsive interface and combined layout for all shipping companies. This can be customized further to fully personal tracking pages with your own logo, text, colors and layout for your recipients.
Integrate with Fraktjakt
Easy order import
Fraktjakt has an open API, where you can integrate free of charge to automate your shipments directly from your own site or business system.
The easiest and quickest way to connect your webshop or business system with Fraktjakt is through our Easy Order Import.
Monthly Invoice
Payment terms
15 days
30 days
Emailsupport
Live Chat-support
Phone support
Prioritized customer
Prioriterad support med direktnummer och längre öppettider.
För att ta del av fördelarna så måste du vara inloggad vid köptillfället då rabatten dras av automatiskt redan i sökresultatet. Som Fraktjakt+kund får du med andra ord ytterligare rabatt på våra fraktpriser.