Automate your shipping with shipment integrations for
OCD Systems
.
Through shipping integrations your tedious and time consuming address inputs can be automated and we can also optimize your package calculations to save money on smaller shipments.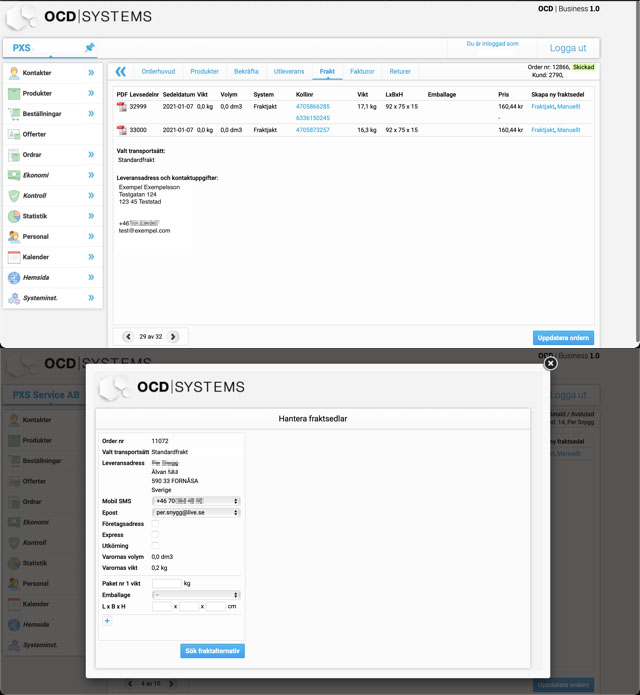 Built-in shipping integration for OCD Systems
It is even easier to integrate your shipping with OCD Systems since a
shipping integration with Fraktjakt is already built into the platform
, where your company can automate its shipping by connecting your system to Fraktjakt and tranferring addresses, contact information and order details to create shipments automatically.
Customized integration with OCD Systems
If you require a unique integration with your own shipping system or with other features, then you're welcome to use our open API free of charge.
Use Fraktjakt's API to integrate with your IT system
Shipping connections for other systems
More systems will be added as needed. Please contact us if you are missing your own system from this list.